Hi everyone, just so you know, if you don't already know it, a guy called 'peterpopsickle' is leaving scams in the comments over and over again on every page. I know I can't delete all of them, because they just appear the next day. These are all over the place, so just ignore them. Please please PLEASE don't do what he says. Ever. His scams look like this:
"hiya people this cheat worked for me.
I have a cheat to get a baby paintbrush fire, faerrie, or maraqua.
Go to this link www.neopets.com/refer.phtml?username=peterpopsickle
Make ur password fire002, faerrie004. THen activate ur account. After u activate it go to ur items and qualify for a newby pack and instead of a basic paintbrush u get a fire 1 and some other random 1. But don't get the newbie pack untill u activate it or it might not work."
THIS IS A SCAM!! HE JUST WANTS YOU TO MAKE AN ACCOUNT OF WHICH HE KNOWS THE PASSWORD SO HE CAN STEAL IT.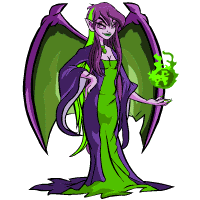 Now he has no reason to leave these on this site anymore. And it doesn't matter if he changes his name because the referer is still 'peterpopsickle'.
Thank you for listening.